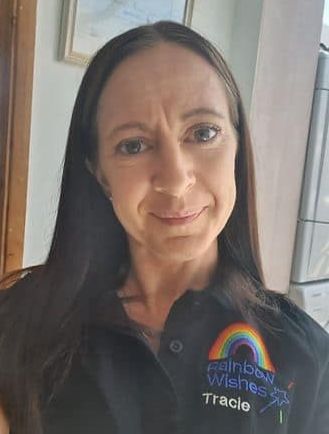 Co Founder, Director and Chief Tea Drinker!

Hello! I'm Tracie Co Founder & Director of Rainbow Wishes and Founder of Box Full Of Rainbows. I'm a very lucky mum to 5 beautiful children, 2 with additional needs, 2 with a passion for shopping and a husband!!!
I'm also a crazy dog lady! We have 2 German Shepherds, a Cocker Spaniel, a cat and 2 Tortoises. We live in a very busy and loud household, just the way I like it. I have an obsession with cake, sweets and anything that I'm not supposed to eat being that I should avoid Gluten! I'm petrified of Spiders and hate balloons just as much!!!
When I'm not working with the Rainbow Fairies I'm training dogs or running my custom clothing and gift company. I'm lucky to work with an incredible team that is full of experience, passion, laughter and patience!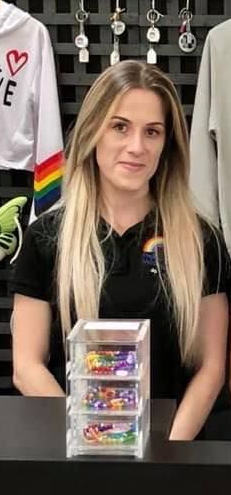 Co Founder, Director and Chief Cake Tester!

I'm Jo, I am co founder & director of Rainbow Wishes. I'm married & have 3 children. I also own & run an online craft supply business. We have a dog, a cat, a rabbit, 2 degus, a hamster & fish - yes pretty much a zoo!
I love anything pink & sparkly! I am obsessed with pizza, cake & pic n mix - although not at the same time! I love the beach! I have a huge fear of flying ants, spiders & wasps!
I am excited to see what we can achieve with Rainbow Wishes after our success with Box Full of Rainbows (care packages for Keyworkers) during the Covid-19 pandemic.
I'm looking forward to meeting lots of our local community & giving help where its needed xx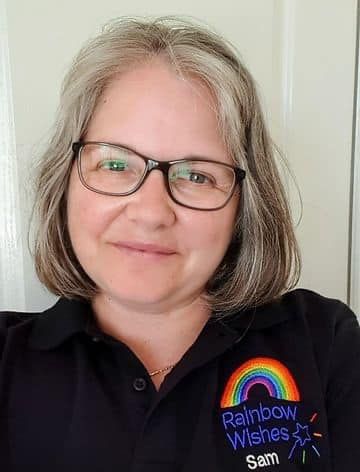 Compliance Officer

Hello I'm Sam!
When Tracie and Jo asked me to join them to help with the admin side of Rainbow Wishes I was honoured to accept.
I am a mum of two, been married for 30 years and have two cats. I work two days a week as an administrator in the Costume Department at Glyndebourne Opera and the other three days as David Dimbleby's assistant (yes, him off the television 🙂).
I have a fear of spiders and falling - I once got down on my knees at the top of the Eiffel Tower - and I love seafood and avocados. I loved being part of Box Full of Rainbows and am beyond excited to now help Rainbow Wishes continue to support the community I have been part of most of my life.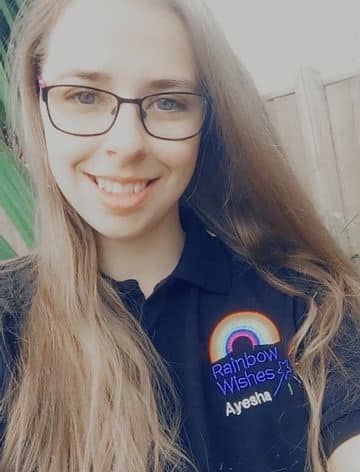 Fundraising Coordinator


Hello! I'm Ayesha and I joined the Rainbow Wishes team when it was Box Full of Rainbows during the Covid-19 lockdown. Helping to coordinate sewing materials to provide scrubs and face coverings for frontline workers and the boxes themselves was just the right sort of challenge for me - a little bit frantic but for a good cause!
I've recently found a new love for sewing (I used a sewing machine for the first time at the start of lockdown!) which will now accompany my home based machine embroidery and personalised gifting business. I also work part time in a school and love what I do helping children of all ages, particularly those with additional communication needs. This love for helping people is what makes me so excited for Rainbow Wishes and I couldn't ask for a more wonderful group of people to be working with!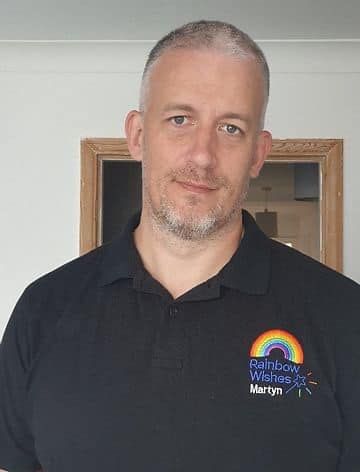 Volunteer
Hello I'm Martyn, Rainbow Wishes volunteer and Tracies Husband. I am proud and lucky to call her my wife! I'm the general manager of a local commercial insurance broker which keeps me busy!
​When I'm not working I enjoy whacking a little ball round a field and generally trying to keep fit. I love spending time with the family and include all the "Rainbow Fairies" within that category!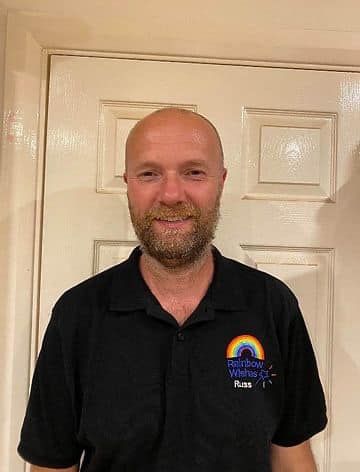 Volunteer
Hi I'm Russ, Rainbow Wishes volunteer. Married to Jo and dad of 3.
I'm a football referee, shop worker and director of an online craft business. I love football, walking our dog and spending time at the beach.
I'm looking forward to volunteering with Rainbow Wishes.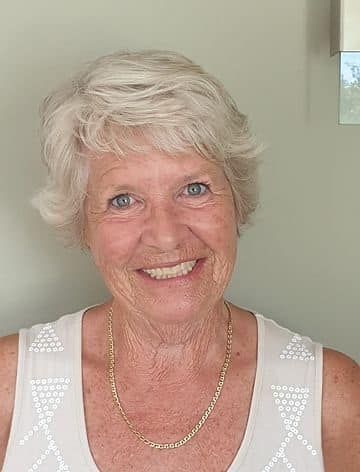 Volunteer
After the sad loss of my husband, Stan, two years ago I arrived back in the UK mid April in the middle of the lockdown having lived in the USA for the last 30 years. I am so happy to be back with my daughter Sam and her family.
​It quickly became apparent that Sam was deeply involved in Box Full of Rainbows and was delighted to have the chance to volunteer for such a worthy cause myself. I am proud to have played a small part in such a magnificent effort generated by such big hearted individuals.
I wish Tracie and her cohorts all the luck in the world for their new venture Rainbow Wishes. I am excited to continue my participation and look forward to many more adventures!
If you are interested in volunteering with OUR Rainbow Fairies team, pop us a message & we'll be in touch as soon as possible :)